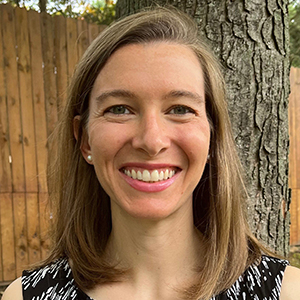 Contact Information
Biography
Meghan Garrity is an Assistant Professor of International Security and Law at the Schar School of Policy and Government at George Mason University.
Her research is situated at the nexus of international peace and security, political violence, and forced migration. She is focused on understanding conflict processes by examining the causes of, and constraints on, government policies of group-based ethnic violence and exclusion. Her current book project, "Disorderly and Inhumane: Explaining Government-Sponsored Mass Expulsion, 1900-2020," explains why and how governments expel ethnic groups en masse. Garrity's work is published or forthcoming in the Journal of Peace Research, Security Studies, the British Journal of Sociology, Political Science Quarterly, Political Violence at a Glance, and The Washington Post. She also has over ten years of experience as a humanitarian and development practitioner throughout sub-Saharan Africa and the Middle East, and she continues to engage in consultancies with international organizations.
Garrity was previously a Postdoctoral Fellow at the Belfer Center for Science and International Affairs at the Harvard Kennedy School, and a Peace Fellow with the U.S. Institute of Peace. She received her PhD in political science from the University of Pennsylvania in 2022.
Areas of Research
International security

Ethnic violence

Mass atrocities

Forced migration

Refugees

Human Rights